UCB Panel Series on Sustainability in the Built Environment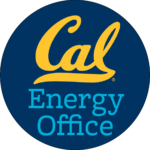 Project Leads: Catherine Patton,
Sponsor: Facilities Services, Energy Office
Project Theme: Energy Conservation & Efficiency
Project Description: The Energy Office's Panel Series on Sustainability in the Built Environment will be an educational, meaningful, and fun series of panels on topics such as Energy Efficiency, Sustainable Building Design, Sustainable Building Operations, Sustainably Cooling in a Warming World, or other high-demand topics. The Panels will will host speakers from research groups and sustainability organizations on campus. Past speakers included Center for the Built Environment and Housing and Dining Sustainability Advocates.
Goals of Project: 
Over the last year, the Energy Office has noticed a significant opportunity for improvement in communication and collaboration between operational groups, academic groups, and the broader campus community on energy and water sustainability goals. On the operational side, there is significant dedication within Facilities Services to sustainability and many projects underway to improve energy and water use on campus. There are also incredible research efforts on campus focusing on energy and water use. However, we are missing out on the significant opportunity to share our experiences and ideas. The entire campus community could benefit from more communication, cross-pollination of ideas, and collaboration towards our collective goals. This should only lead to greater success in reaching our Carbon Neutrality and Water Use goals on time and in a truly holistic and sustainable manner (balancing environmental, social, and economic sustainability).