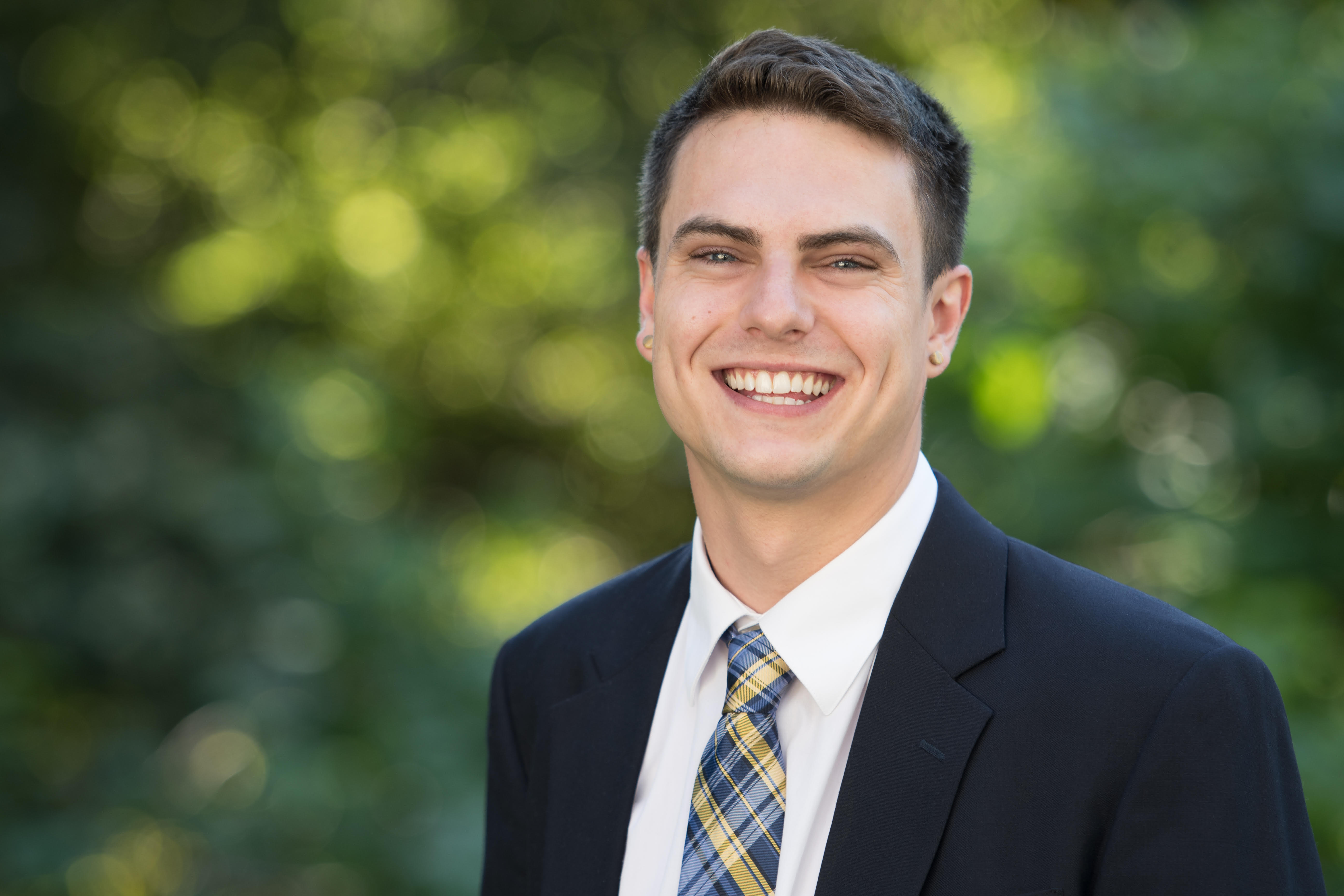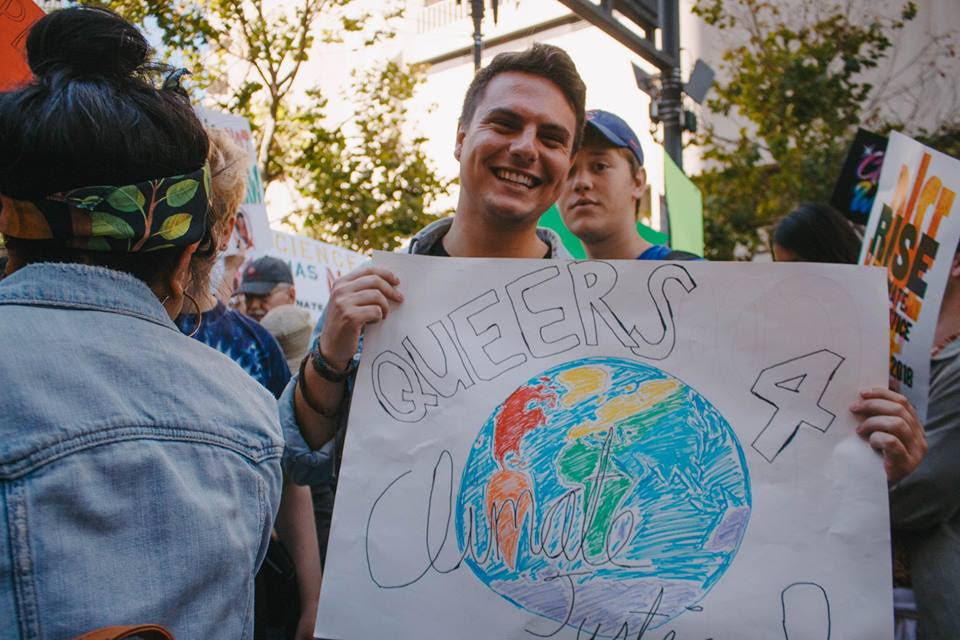 In loving memory of Brian Patrick Gialketsis
TGIF Program Associate 2015-2016
TGIF Coordinator 2017-2019
The Green Initiative Fund "Team" is the day-to-day staff that runs the whole TGIF program. The team is made up of a TGIF Coordinator (staff person) and TGIF Program Associates (student staff). TGIF also has a Committee and Project Leaders (grantees who implement TGIF funded projects).
The TGIF & Sustainability Initiatives Coordinator
The TGIF & Sustainability Initiatives Coordinator manages The Green Initiative Fund, UC Berkeley's student-fee based campus sustainability fund. TGIF's Coordinator is responsible for coordinating and promoting the fall and spring TGIF Grant application processes, advising and supporting TGIF's Committee during grant selection, documenting TGIF as a program, tracking the progress of TGIF-funded projects, advising TGIF project leaders, and providing consultation on green fund best practices to other colleges and universities.
TGIF Coordinator and Sustainability Initiatives and Operations Manager
Carli Baker
Carli Baker is a community-centered educator and naturalist, whose love of nature sprung from early experiences exploring, playing, and fishing in and around the American River. After graduating from UC Berkeley with degrees in Conservation & Resource Studies and Anthropology, with a minor in Forestry, she explored a myriad of environmental careers while working in zoos, aquariums, community gardens, public parks, museums, nature centers, classrooms, offices and field sites. They are passionate about supporting efforts to cultivate environmentally literate communities that advocate for community-centered solutions to environmental and social problems. She enjoys any activity that can be done outside, including cycling, running, kayaking, and taking her cats Alfonse and Casimir on walks in the East Bay Hills. As a citizen of the Muscogee (Creek) Nation, she is in the process of learning her native language and thinking about how to decolonize their life as an urban Indigenous person. They are a certified California Environmental Educator, California Naturalist, current Justice Outside Rising Leaders Fellow, and a board member of the San Francisco Bay Area Chapter of the Wildlife Society.
SERC Director; Former TGIF Coordinator
Sharon Daraphonhdeth
Sharon was born and raised in San Diego county, where she began her educational endeavors at her local community college. She is a proud first generation college graduate and daughter of Lao refugees. She is an aspiring pleasure activist, environmental educator, and centers her work and vision with values of love and joy. Her passions lies among working with students and student activists on supporting their ideas and projects toward a more just world.  Sharon served as the TGIF & Sustainability Initiatives Coordinator from 2014-2017, and has been serving as the SERC Director since March 2017. Prior to UC Berkeley, Sharon worked as the Sustainability Strategist for the Associated Students Inc. at San Francisco State University. At her leisure, she enjoys live music, cooking, and spending time with her loved ones (especially her cat, Lucille). She also serves as a board member for Food Empowerment Project, a vegan food justice organization. Sharon holds a B.A. in Environmental Studies from San Francisco State University, is a certified Zero Waste Community Associate, and holds a certificate in Fundraising and Volunteer Management from UC Berkeley Extension.  
TGIF Program Associates
The TGIF Program Associates internship program first began in February 2013. The TGIF Program Associates assist the TGIF Coordinator with the documentation of TGIF-funded projects. Duties include recording and calculating both quantitative and qualitative sustainability metrics produced by these projects and involve reading project updates, reports, and interviewing project leaders. The TGIF Program Associates also assist TGIF's Coordinator with displaying and publicizing these metrics through new and innovative ways, including blog posts, articles, videos, and social media. Meet the TGIF Program Associates below!
Program Associate
Trisha Venkatesh (she/her)
Trisha (she/her) is a rising junior majoring in environmental science and minoring in data science. She is interested in developing the relationships between natural resource management, policy and community building to build safer, more resilient communities. She grew up moving in between Bangalore, India and the Bay Area where she witnessed the stark contrasts between the two worlds in terms of access to green spaces, waste management, and pollution. She is passionate about equitable urban planning, conservation, and sustainable food systems. In Berkeley, she enjoys going on walks around different neighborhoods, exploring new cuisines, and picnicking on the glade.
Program Associate
Nat Gaffney (they/them)
Nat is a fourth year Society and Environment major, also pursuing a Japanese minor and Food Systems minor. Throughout their time at Berkeley, they have been involved in various communities working toward food justice such as Pour Out Pepsi, the Berkeley Student Food Collective, and the UC Gill Tract. Food systems work—more specifically in the agroecology movement—is where they feel they can make the most impact on the intersections of environmental crises and social justice issues. They are excited to be part of the SERC team as TGIF Program Associate and help actualize the many exciting EJ/sustainability projects goals that the UC Berkeley community has to offer! In their free time, you might see them playing volleyball, ultimate frisbee, crocheting, baking, or just enjoying time with friends!
Program Associate
Tiffany Mar
Tiffany is a second year student majoring in Society and Environment and minoring in Data Science. She is interested in exploring how community-driven innovation can solve pressing sustainability challenges. In the future, she would like to pursue a career at the intersection of technology and the environment where she can advocate for both people and the planet. In her free time, Tiffany enjoys creative writing, reading sci-fi and historical fiction books, and learning to play by ear on the piano.

Former TGIF Staff: 
Coordinator
2022-2023 – Carli Baker
2019-2022 – Teresa Yu
2017-2019 – Brian Gialketsis
2013-2017 – Sharon Daraphonhdeth
2010-2013 – Katherine Walsh
2008-2010 – Nicole Leung
Program Associates
2023-2024 – Tiffany Mar; Trisha Venkatesh; Natalie Gaffney
2022-2023 – Josh Kay; Taylor Atienza; Tiffany Mar
2020-2022 – Jessica McGinley; Josh Kay
2019-2020 – Jessica McGinley
2017-2019 – Teresa Yu
2016-2019 – Madeline Tucker
2016-2018 – Madeline Green; Jared O'Shaughnessy
2015-2016 – Jimmy Dunn; Lauren Murphy; Brian Gialketsis
2014-2015 – Caitriona Smyth; Jimmy Dunn; Lauren Murphy
2013-2014 – Claire Kaufman; Kareem Hammoud

The Green Initiative Fund (TGIF) provides funding for projects that reduce UC Berkeley's negative impact on the environment and make UC Berkeley more sustainable. TGIF will allocate funds to projects that promote sustainable modes of transportation, increase energy and water efficiency, restore habitat, promote environmental and food justice, and reduce the amount of waste created by UC Berkeley. Portions of the fund also support education and behavior change initiatives, student aid (via return to aid), and internships. TGIF is supported by student fees and administered through a student-majority committee and a program coordinator.