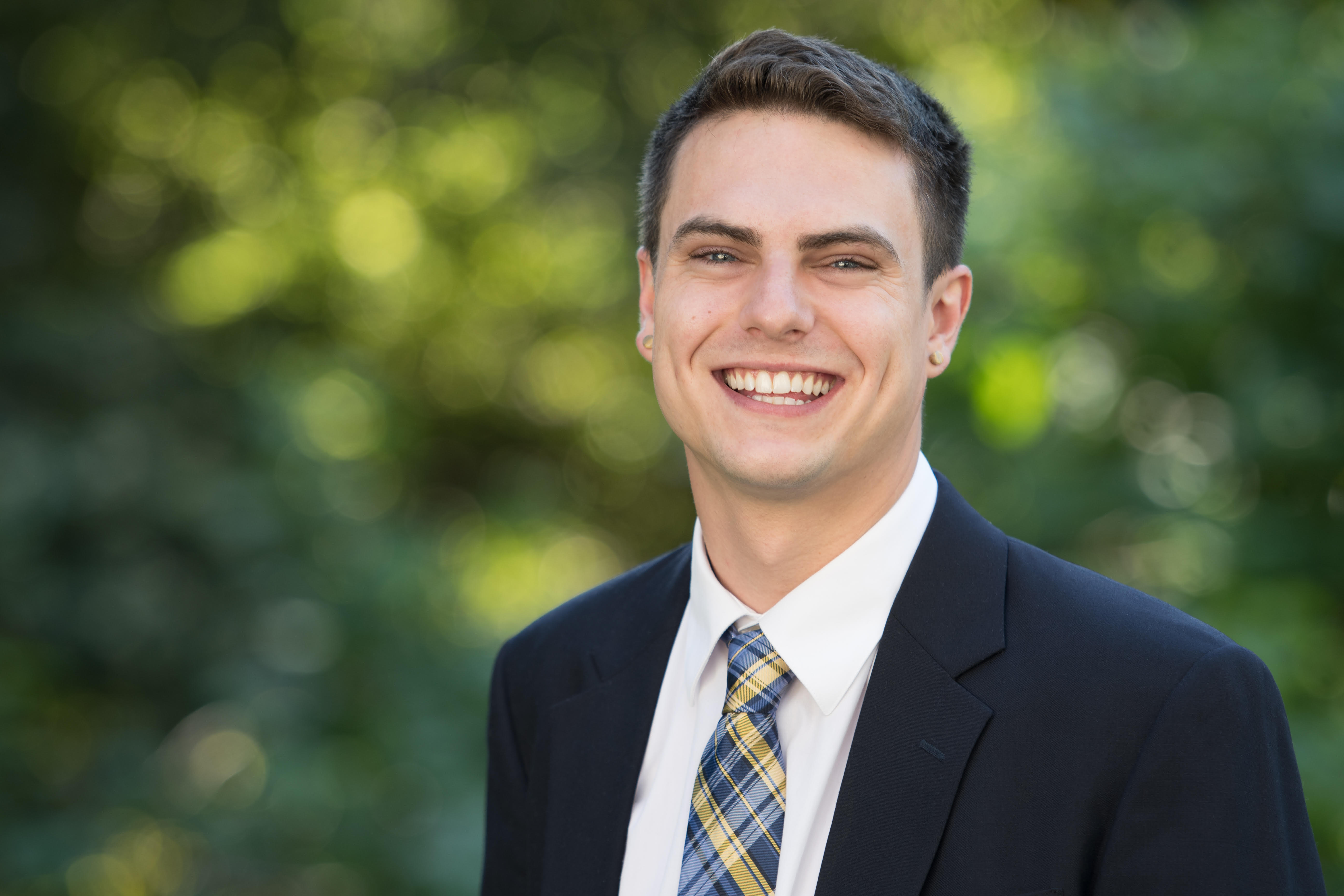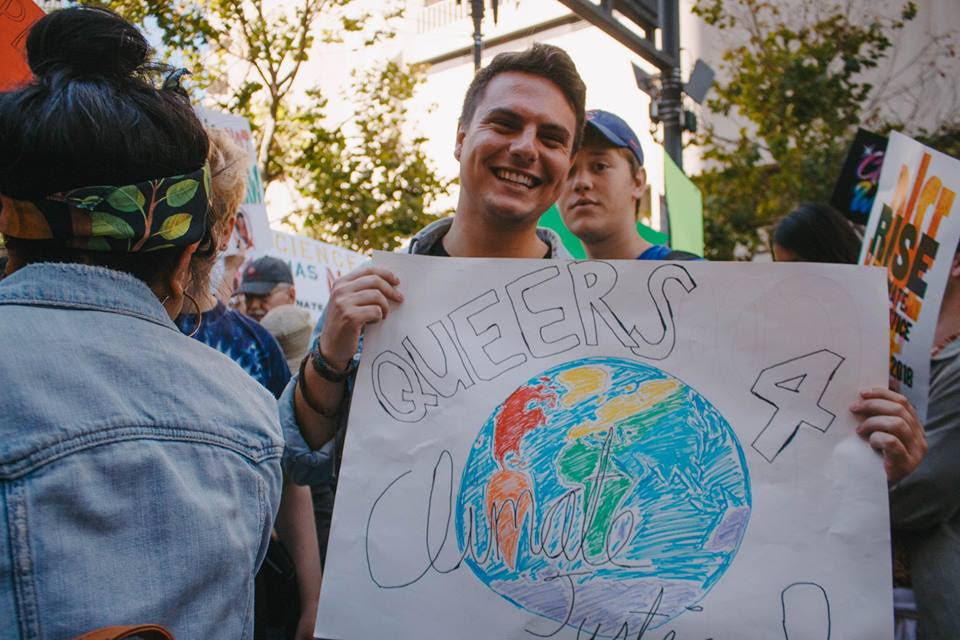 In loving memory of Brian Patrick Gialketsis
TGIF Program Associate 2015-2016
TGIF Coordinator 2017-2019
The Green Initiative Fund "Team" is the day-to-day staff that runs the whole TGIF program. The team is made up of a TGIF Coordinator (staff person) and TGIF Program Associates (student staff). TGIF also has a Committee and Project Leaders (grantees who implement TGIF funded projects).
The TGIF & Sustainability Initiatives Coordinator
The TGIF & Sustainability Initiatives Coordinator manages The Green Initiative Fund, UC Berkeley's student-fee based campus sustainability fund. TGIF's Coordinator is responsible for coordinating and promoting the fall and spring TGIF Grant application processes, advising and supporting TGIF's Committee during grant selection, documenting TGIF as a program, tracking the progress of TGIF-funded projects, advising TGIF project leaders, and providing consultation on green fund best practices to other colleges and universities.
TGIF Coordinator
Teresa Yu
Teresa (she/her/hers) is excited to be working as the The Green Initiative Fund Coordinator. Teresa was born and raised in San Francisco, California.  She recently graduated from UC Berkeley with a degree in Environmental Economics and Policy and a minor in Public Policy. As a student at Cal, she worked as a TGIF Program Associate for two years and is eager to continue her work supporting TGIF projects. Teresa is passionate about supporting students in actualizing their environmental projects and initiatives, and cultivating student leaders in the environmental movement. In her free time, Teresa enjoys bouldering, drinking boba, and cooking. 
SERC Director; Former TGIF Coordinator
Sharon Daraphonhdeth
Sharon was born and raised in San Diego county, where she began her educational endeavors at Palomar College. She currently oversees the Student Environmental Resource Center (SERC), including a team of over 20 student staff. Her passions lies among working with students by assisting them to develop, implement and lead innovative sustainability projects and initiatives. At her leisure, she enjoys live music, cooking and spending time with her loved ones (especially her cat, Lucille). She also serves as a board member for a vegan food justice non-profit in her spare time. She holds a B.A. in Environmental Studies from San Francisco State University.
TGIF Program Associates
The TGIF Program Associates internship program first began in February 2013. The TGIF Program Associates assist the TGIF Coordinator with the documentation of TGIF-funded projects. Duties include recording and calculating both quantitative and qualitative sustainability metrics produced by these projects and involve reading project updates, reports, and interviewing project leaders. The TGIF Program Associates also assist TGIF's Coordinator with displaying and publicizing these metrics through new and innovative ways, including blog posts, articles, videos, and social media. Meet the TGIF Program Associates below!
Program Associate
Jessie McGinley
Jessie is an eccentric and down-to-earth third year studying Society and Environment at UC Berkeley. Jessie's passion for environmentalism stems from her time at YMCA Camp Kon-O-Kwee canoeing on the Allegheny River, backpacking along the Laurel Highlands Hiking Trail, and swimming in Deer Valley Lake. She grew up in the under-rated city of Pittsburgh, Pennsylvania. Go Steelers! Jessie has a wide array of work experience from being a Barista, Camp Counselor, Research Apprentice analyzing different countries' climate policy structures, Federal Policy Intern at Carbon180, and TGIF Program Associate. She is extremely passionate about her sisterhood at AXO and loves to casework at The Suitcase Clinic. When she isn't working or studying, you can probably spot Jessie at a concert, geo-caching around the city, hiking the Berkeley firetrails, or watching That 70's Show.
Program Associate
Elizabeth Reyes
Elizabeth (she/her/hers) is a junior double majoring in Society and Environment and Business Administration with a major concentration in Justice and Sustainability. She is thrilled to be a part of the TGIF team another year and can't wait to review all the new grant proposals! Elizabeth was born and raised in Bakersfield, California, where her passion for environment literacy began. During her time at Berkeley, Elizabeth has discovered her interest for helping institutionalize sustainability with an environmental health focus to California K-12 curriculum, specifically to marginalized agricultural communities like her own. In her spare time, Elizabeth enjoys swimming, cooking new plant-based recipes probably found on Pinterest, and trying to figure out her new DSLR's countless settings.
Program Associate
Joshua Kay
Josh (He/Him/His) is a second year double majoring in Society & the Environment and Rhetoric. He's passionate about leveraging the power of policy and law to bring tangible change and to help people across the world. He's worked with California's State Lands Commission, the Berkeley Student Food Collective, and the San Francisco Public Defender's Office. Josh grew up in San Francisco, but his environmentalist beliefs stemmed from frequent family camping trips and from volunteer work at the San Fracnisco Zoo. In his spare time, he enjoys cooking and baking, listening to podcasts, birdwatching, and juggling. He hopes to one day photograph the Great Horned Owls that live in the Berkeley Hills.

Former TGIF Staff: 
Coordinator
2017-2019 – Brian Gialketsis
2013-2017 – Sharon Daraphonhdeth
2010-2013 – Katherine Walsh
2008-2010 – Nicole Leung
Program Associates
2017-2019 – Teresa Yu
2016-2019 – Madeline Tucker
2016-2018 – Madeline Green; Jared O'Shaughnessy
2015-2016 – Jimmy Dunn; Lauren Murphy; Brian Gialketsis
2014-2015 – Caitriona Smyth; Jimmy Dunn; Lauren Murphy
2013-2014 – Claire Kaufman; Kareem Hammoud

The Green Initiative Fund (TGIF) provides funding for projects that reduce UC Berkeley's negative impact on the environment and make UC Berkeley more sustainable. TGIF will allocate funds to projects that promote sustainable modes of transportation, increase energy and water efficiency, restore habitat, promote environmental and food justice, and reduce the amount of waste created by UC Berkeley. Portions of the fund also support education and behavior change initiatives, student aid (via return to aid), and internships. TGIF is supported by student fees and administered through a student-majority committee and a program coordinator.