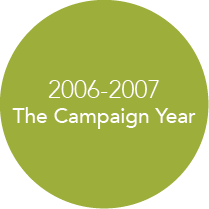 The Green Initiative Fund was created via a student fee referendum on the ballot during UC Berkeley's 2007 ASUC elections. By voting yes on the referendum, UC Berkeley's students created TGIF's $5 per semester student fee and created the charter by which TGIF operates.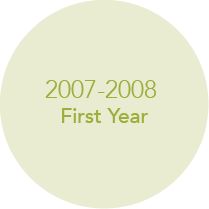 The 2007-08 academic year was the first year of operation for TGIF. The first TGIF Committee was appointed and met throughout the year to execute all aspects of TGIF. Much of the success of the Committee was visible in the establishment of the infrastructure and processes of TGIF, which included the TGIF Bylaws. The ASUC Auxiliary agreed to house TGIF within its department, providing a home base for the financial administration and organizational knowledge of TGIF.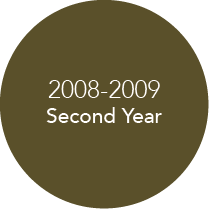 The 2008-2009 Committee continued to build upon the work of the previous Committee. Nicole Leung was hired as the first TGIF Coordinator and began work during the fall semester to raise awareness about TGIF and support the efforts of the Committee and the 2008 grantees. Of the 2008 grant awaredees, five projects were completed by June 30th, 2009 and four were still in progress. These projects generated increased education of campus sustainability as well as reduced the amount of resources consumed by the university. For instance, the I Heart Tapwater Campaign combined outreach activities such as tabling with water bottle give-aways and efforts to promote infrastructure projects like installations of bottle refill stations in campus buildings.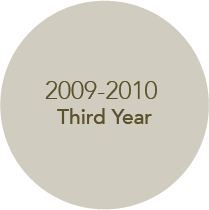 For the 2009-2010 grant cycle, TGIF switched to using an abstract system whereby projects submitted a two-page abstract and received approval by the TGIF Committee before submitting a full application. The abstract system allows the Committee to interact earlier in the application process with the projects and provide feedback prior to the projects' final submissions.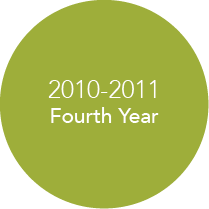 Katherine Walsh was hired as the new TGIF Coordinator and began on September 7th. The 2010-2011 academic year was also the first of two increases in the TGIF fee, from $5.00/student/semester to $5.50/student/semester, as was approved in the 2007 referendum. After completing three years of grant funding, TGIF expanded its publicity and outreach efforts during 2010-2011, such as attending and presenting at various conferences, events, and meetings, launching a new website via Joomla, a blog, and a Facebook page, hosting grant writing trainings, and publishing various newsletters and articles. TGIF also assisted fellow colleges and universities with the establishment and improvement of their own student-fee based green funds by providing consultation on best practices and lessons learned.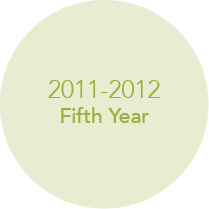 The 2011-2012 academic year was a dynamic year for The Green Initiative Fund, filled with milestones reached and major program changes. The ASUC Auxiliary, and therefore TGIF, left Business and Administrative Services and joined the Division of Student Affairs under the Dean of Students. As of August 1, 2012, TGIF was a program within the LEAD Center, a unit of the ASUC Auxiliary in the Division of Student Affairs. April 2012 marked the 5th Anniversary of the passing of ASUC Bill 61a TGIF and the establishment of TGIF at UC Berkeley, while Summer Sessions 2012 marked the fifth year of collecting student fees for TGIF grants. To mark its fifth year and meet a goal set in the 2010-2011 Annual Report, the TGIF Committee updated the TGIF bylaws to reflect the changes in the TGIF program that have occurred since its last update in 2009.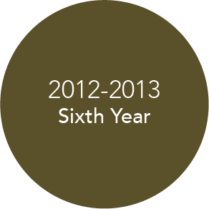 The 2012-2013 academic year proved to be another successful year for The Green Initiative Fund. TGIF introduced the TGIF Mini-Grant Program, an opportunity for UC Berkeley students, staff, and faculty to apply for TGIF Grants in the amounts of $500-$2,000 in October and November. TGIF hoped to award up to $20,000 in mini-grants. The goals of the mini-grant program were 1) to fill a gap in fall funding for sustainability projects and 2) to finance projects of smaller scope and shorter timeline. During the 2012-13 year, students advocated for, received funding from TGIF, and formed the Student Environmental Resource Center, known as SERC, with the vision that SERC would be a resource center for students working on environmental sustainability projects, programs and initiatives on campus. In 2012, TGIF funded the Zero Waste Research Center (ZWRC) to begin addressing upstream solutions to the Zero Waste by 2020 Initiative. TGIF also funded the Nature Village Sustainable Living program initiative to begin addressing sustainability in the UC-owned University Village in Albany, CA, just northwest of campus.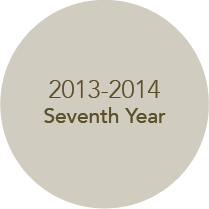 In 2013-14, SERC became the new departmental home for The Green Initiative Fund, within the ASUC Student Union, the Division of Student Affairs, and the Dean of Students. TGIF continued to fund sustainability projects for the campus with newfound support from SERC and 2 new student internship positions called TGIF Program Associates. The fee increased from $5.50/student/semester to $6.00/student/semester as per the initial 2007 referendum language, which allowed more funding to be allotted for grant projects. In 2013, both the ZWRC and Nature Village were adopted as program initiatives within SERC.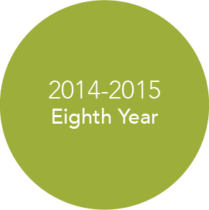 With the formation of SERC in 2012-13, Katherine Walsh moved into the Director role of SERC, while Sharon Daraphonhdeth was hired as the new TGIF Coordinator in 2014. Sharon set out to rebrand TGIF with a new set of logos and new advising expertise, having worked with a diverse range of student organizations in her previous position at San Francisco State University. SERC began to advise the Environmental Sustainability category of student organizations and take on a role similar to the LEAD Center.
In 2015-16, TGIF hired a third Program Associate to assist with the planning of the TGIF Renewal Referendum Campaign, which culminated in a student vote to renew TGIF for an additional 10 years on campus. The renewal campaign was a success in that TGIF was renewed through this vote in the spring '16 semester. The successes of the renewal campaign were then shared at the California Higher Education Sustainability Conference (CHESC) and Association for the Advancement of Sustainability in Higher Education (AASHE) conferences.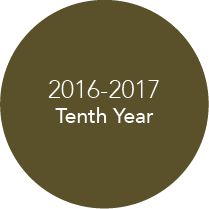 In 2016-17, Katherine Walsh left her role as SERC Director, and Sharon Daraphonhdeth filled her role as interim Director while also filling the TGIF Coordinator role in the spring '17 semester. In 2017, per the TGIF Renewal Referendum language, the $6.00/student/semester fee jumped up to $8.00/student/semester, with 1/3 of the fee still going to Financial Aid to cover the costs of the fee for students who cannot pay for it. The fee will remain at $8.00/student/semester until the year 2020, upon which it will jump to $9.00.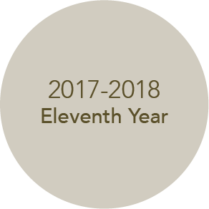 In 2017-18, Brian Gialketsis was hired as the interim TGIF Coordinator to assist Sharon Daraphonhdeth with running the Student Environmental Resource Center. Over the summer of 2017, Brian Gialketsis facilitated a summer working group of key stakeholders to begin assessing TGIF as a program and begin implementing updates given a new UCB Chancellor and campus structure. One immediate change was to eliminate the minimum amount of grant proposals ($500) such that projects "up to $2,000" were able to be funded by TGIF. TGIF awarded 10 projects in its fall mini-grant cycle and, with the Committee's approval, a new Environmental Justice Student at-Large Committee Representative, and formation of a planning committee, decided to pilot an environmental justice thematic spring 2018 grant cycle to begin addressing and implementing equity and inclusion programmatically. Of the 20 projects that TGIF funded in spring 2018, 7 were focused on environmental justice.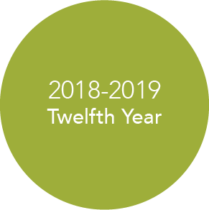 As a product of TGIF's environmental justice thematic grant cycle, TGIF added an 8th project theme category: environmental justice. This twelfth year will focus on building out TGIF's environmental justice offerings, both in regards to active project and applicant support. In summer of 2018, both Brian Gialketsis and Sharon Daraphonhdeth's positions became permanent and TGIF updated its bylaws to better reflect its operations and mission. In fall 2018, the maximum amount for mini-grants was raised from $2,000 to $5,000 to accommodate for smaller projects that should not be competing with larger spring grants. TGIF also augmented its allocation for fall mini-grants from $20,000 to $30,000. In 2018, TGIF shared its experience working with environmental justice, its best practices around annual reporting, and its program history at both CHESC and AASHE.

The Green Initiative Fund (TGIF) provides funding for projects that reduce UC Berkeley's negative impact on the environment and make UC Berkeley more sustainable. TGIF will allocate funds to projects that promote sustainable modes of transportation, increase energy and water efficiency, restore habitat, promote environmental and food justice, and reduce the amount of waste created by UC Berkeley. Portions of the fund also support education and behavior change initiatives, student aid (via return to aid), and internships. TGIF is supported by student fees and administered through a student-majority committee and a program coordinator.